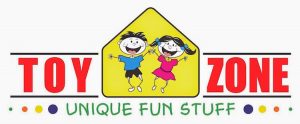 The summer heat is burning us out at Dominion Ridge Shopping Center in San Antonio Tx, and we're looking for ways to have some summer fun while staying cool! For our Dominion Ridge families, we've been scouting the amazing selection at Toy Zone SA and we've picked out the 4 best toys of the summer at Toy Zone at Dominion Ridge! Now you and your kiddos can have a great, educational time and beat the heat all at once!
This is by far our favorite toy of the season! This model making kit gives you the opportunity to build, paint, and display the solar system! It encourages interest in astronomy and the natural world. You can watch your children learn while they assemble and paint!
Migoga Marble Run by Quercetti
You and your kids can create an endless array of cascades of marbles now! Come check out the Migoga Marble Run by Quercetti available at Toy Zone at Dominion Ridge!
Thames & Kosmos Little Labs: Botany Experimental Greenhouse
This fun, interesting kit teaches the botany fundamentals to put in practice with your experimental greenhouse! Your children will experiment with plant cells and capillary action and construct automatic watering systems to keep your plants hydrated! This is a great biological lesson for your little ones!
Painless Learning Placemats offer a delightful way for children to master new subjects and for adults to brush up on old ones. You can put them on your table, their desk, bedroom wall, at school or wherever.
Check out Toy Zone at Dominion Ridge to see our full selection!
Check out these toys and many more at Toy Zone at Dominion Ridge in San Antonio!